*Stats available for December, 2020 (as of 1/5/21)

Brady Miller and his wife, Patti, and their children are all raising families in East Cobb and within the Walton High School attendance zone. He is a member of the National Association of Realtors, Georgia Association of Realtors and Atlanta Realtors Association. Expect him to craft the sale, not just produce another transaction.


Vision

Become BIG by being SMALL. "Big" as in being the best in our niche; i.e., giving sellers the best opportunity to net more at closing in less time. "Small" is working with fewer clients at a time (perhaps just 2 or 3) of higher value property as a hyperlocal Realtor. This vision is made possible by a business model that enables him to outwork others to deliver the mission, goal and results.


Mission
Raise seller awareness that more can be done to ensure and enhance the outcome.

Research reveals that the manner in which a home is marketed (from lower price points to luxury estates) vary little and generally rely on number of photos and price reductions to sell. It was this realization in 2012 that lead MGR to introduce the Best Home Marketing approach to selling higher value property.

Best Home Marketing (background) starts with a conversation with the owner to understand their situation and goals that leads to the creation of a plan (strategy) prior to launching a new listing. It is not just WHAT to do but WHY that can make a significant difference, whether selling property that needs updating or one that shows like a model home.


Goal
A passionate, singular commitment to provide an environment that gives the seller the best opportunity to net more at closing, in less time. What is seemingly simple is not easy to effect without the right business model.


Results
Clients Moved By The Experience. A single tagline with a dual meaning:

Closing the sale, often characterized by best offers within 10 days and under contract within 2-3 weeks, and
Clients eager to share an extremely satisfying outcome and relationship.
The typical client has a higher value single family detached residential property in East Cobb or the Walton High School area. Brady made a conscience decision to work where he lives because clients benefit the most when he can apply the Best Home Marketing approach to selling and also be hyperlocal.

Thinking about moving? Wondering what you might net if you decided to sell? What should you do to prepare your home for sale? Considering a change in your current agent representation? Feel free to contact him to discuss these subjects, and more.

Brady welcomes invitations to meet with prospective clients regardless of their location to explain our business, understand their situation and discuss how we can work together.

Brady's bio and client testimonials provide an online introduction, BestHomeMarketing.com offer insights into the business practices, and the EastCobbRealEstate.blog are used to share observations, advice and local market information.

It would be a pleasure to share the MGR approach to selling higher value homes with prospective clients.

Kind Regards,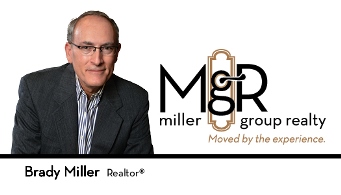 Next To >>> Why MGR