*Stats available for August, 2020 (as of 9/5/20)

Miller Group Realty serves the East Cobb and fringe areas, focuses on the Walton High School local market, and specializes in the higher value homes within just four elementary schools (East Side, Mount Bethel, Sope Creek, Timber Ridge) that feed into Walton High School. Our clients benefit most when we are able to apply our Best Home Marketing approach to selling and are also hyperlocal.

What happens on the national scene, in metro Atlanta, Cobb County, within a ZIP Code, and even in the Walton High School district is of interest, but not nearly as important as what is occurring in the micro markets and within various price levels. In keeping with this reality, most of the following data is broken down by elementary school and then price range. Wide variations will occur with fewer data points, which is why a hyperlocal Realtor with "intellectual property" is so important to correctly interpret the information to avoid False Starts when initially launching a new listing.

The following charts provide a snapshot of the East Side Elementary School:
– Resales (excludes new construction)
– Single family detached homes
– Zoned for Walton High School


The most current month's stats may change slightly when the data for these reports is pulled prior to agent listing status updates.


IMPORTANT – Contact the Cobb County School District before purchasing a home to verify the school zoned for a specific address. In the interim, the Online School and Bus Locator may identify the correct schools.

EAST SIDE ELEMENTARY SCHOOL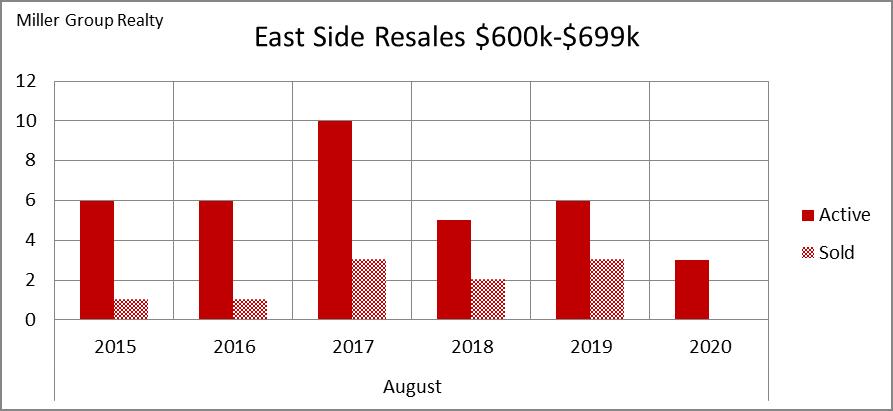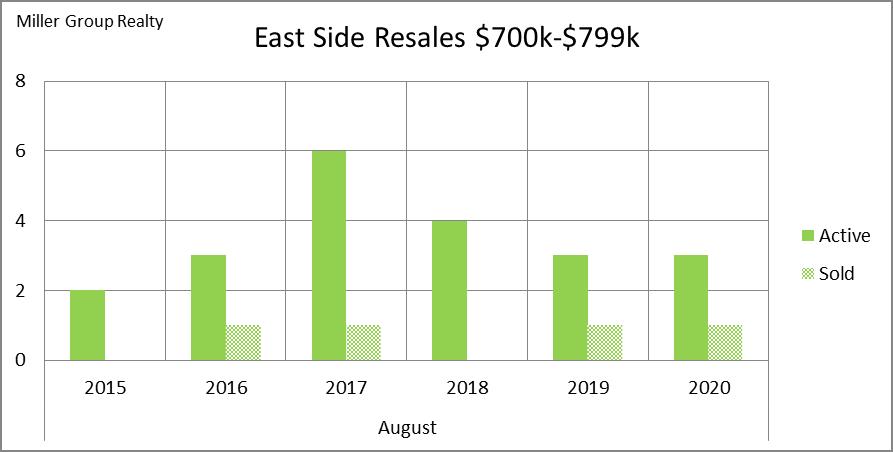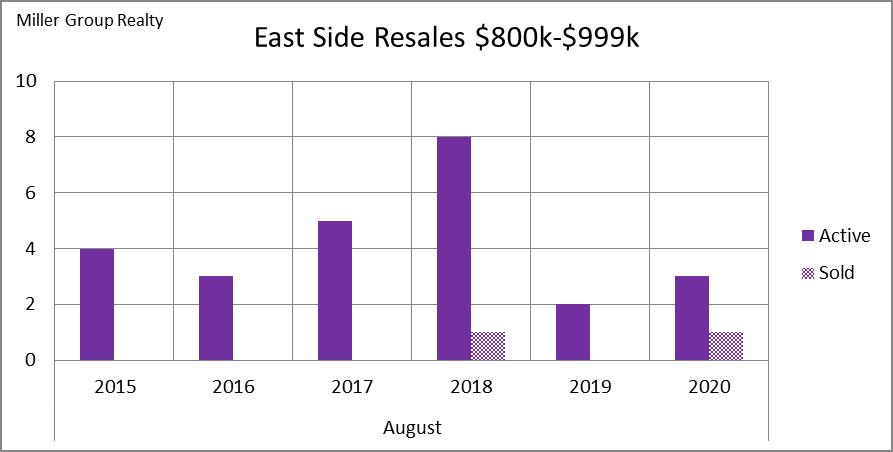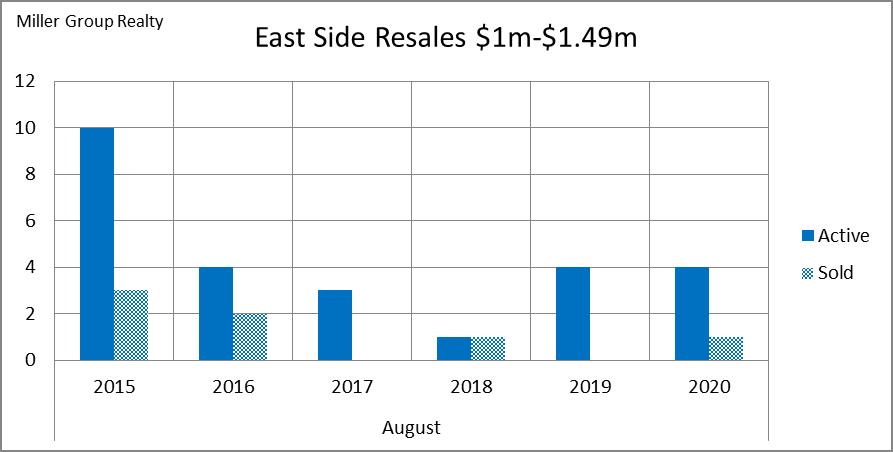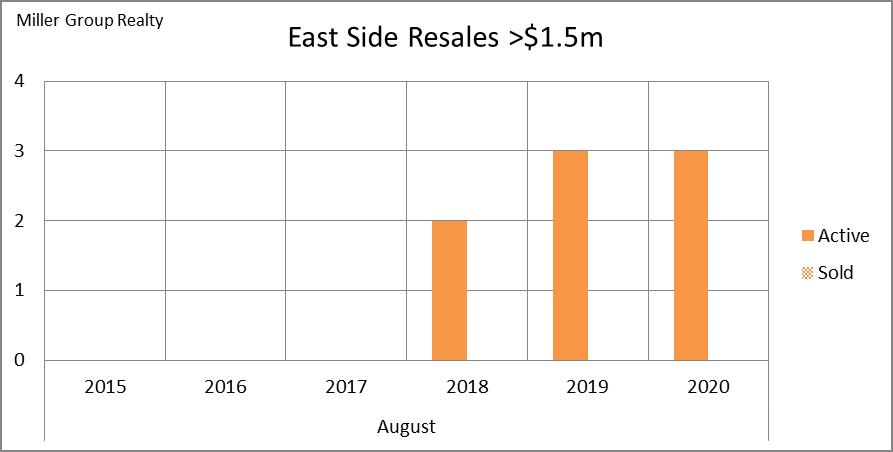 EAST SIDE ELEMENTARY SCHOOL RELATIVE TO OTHERS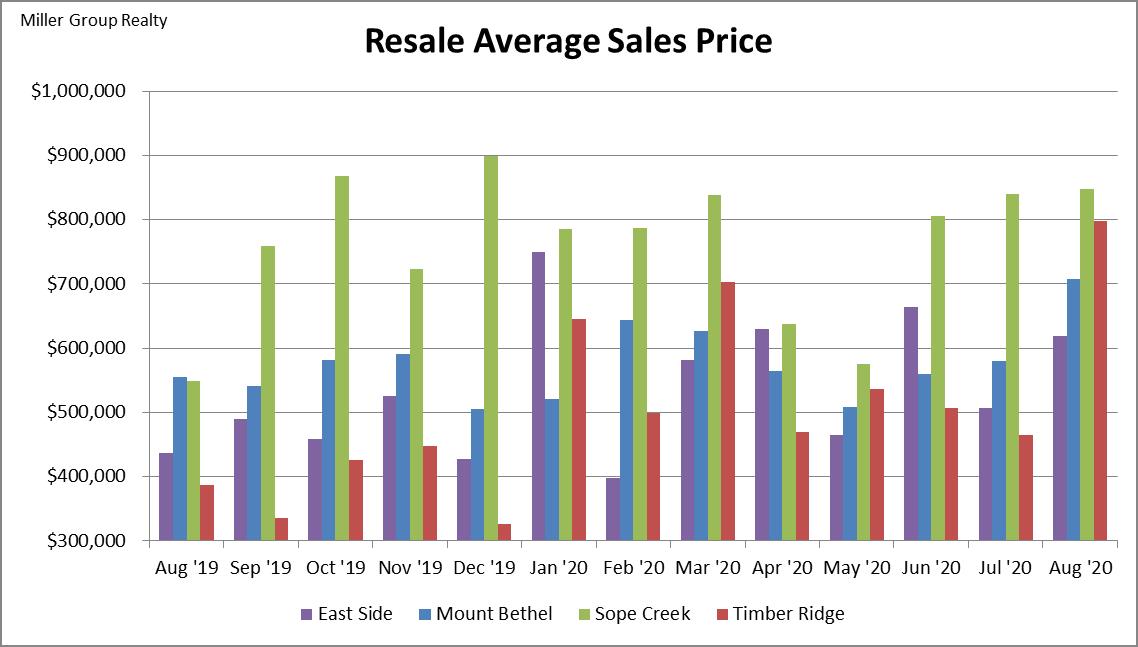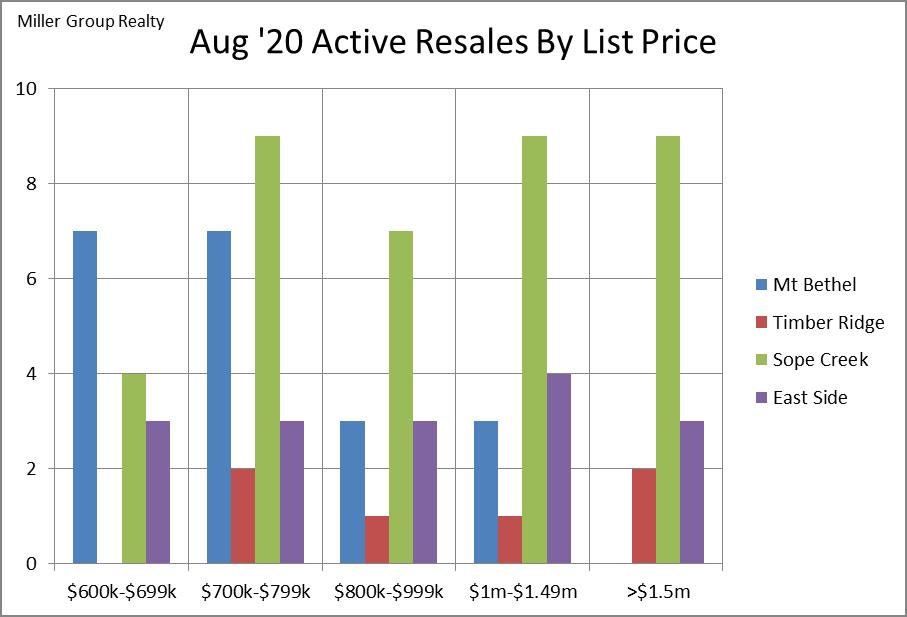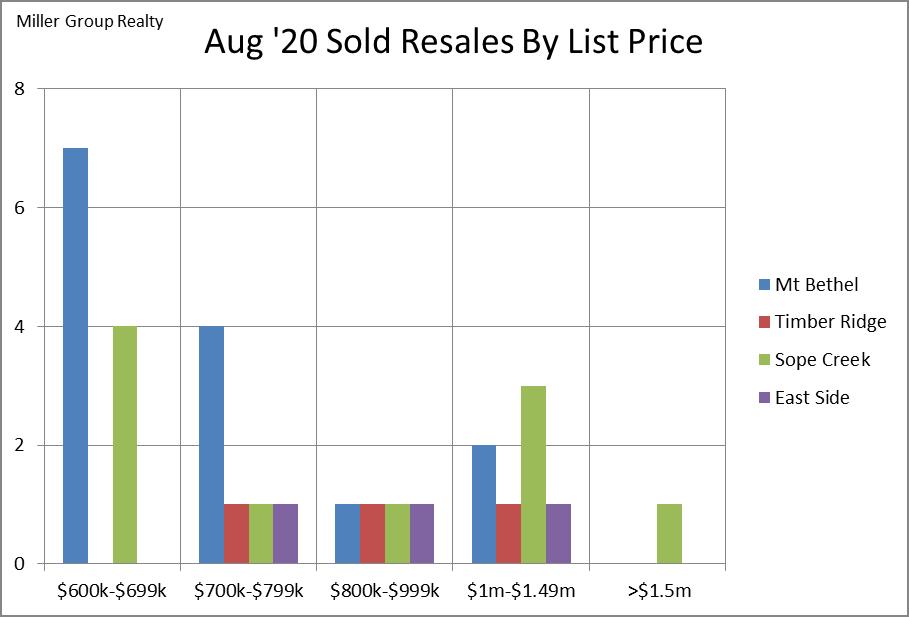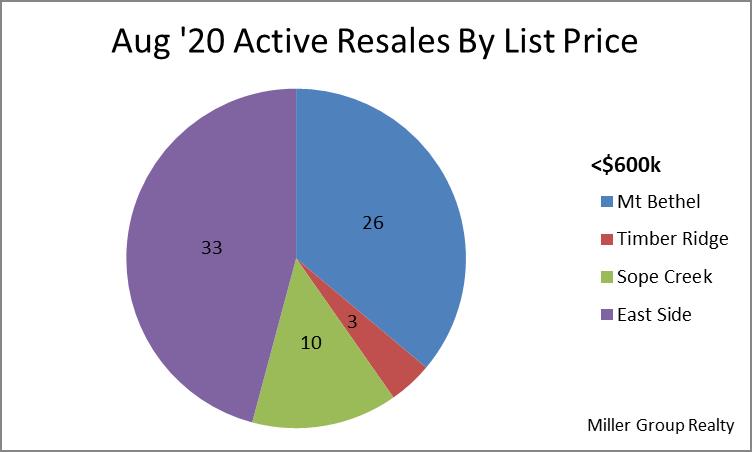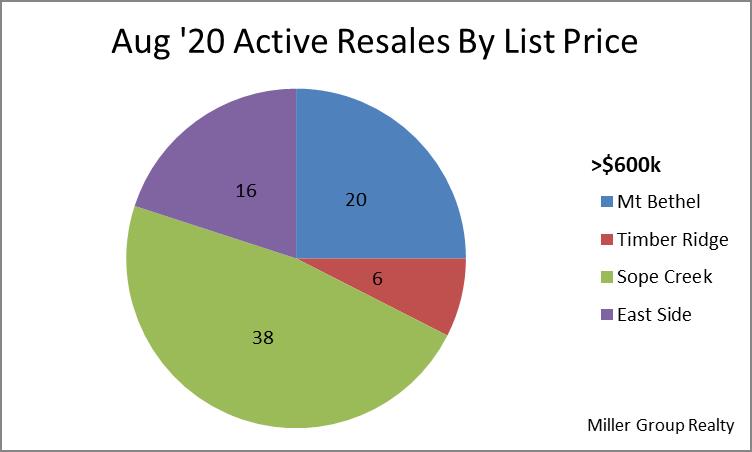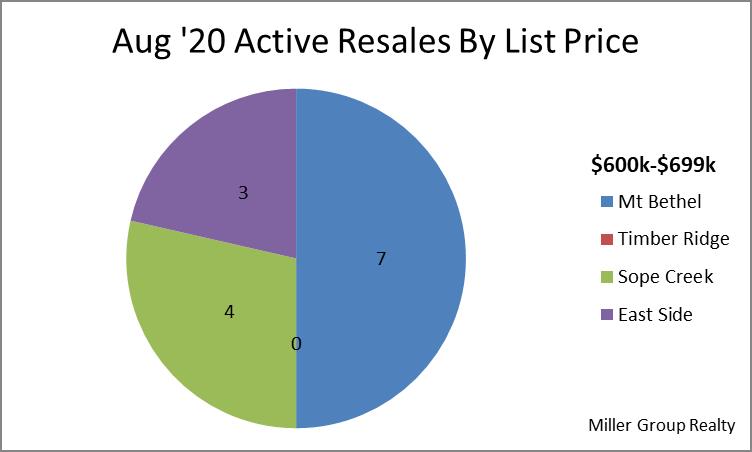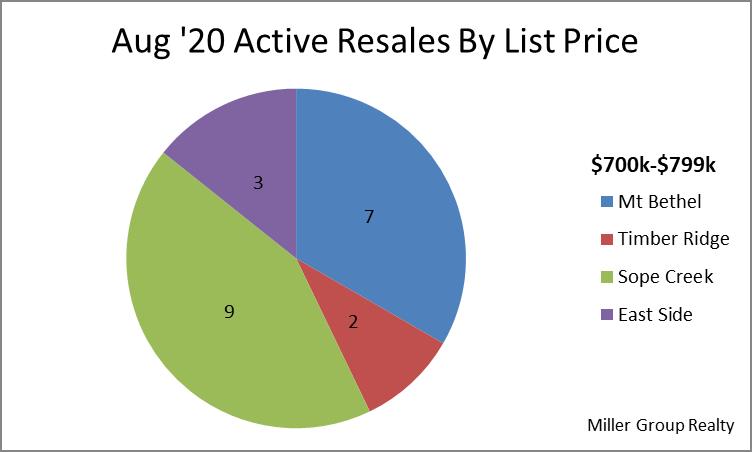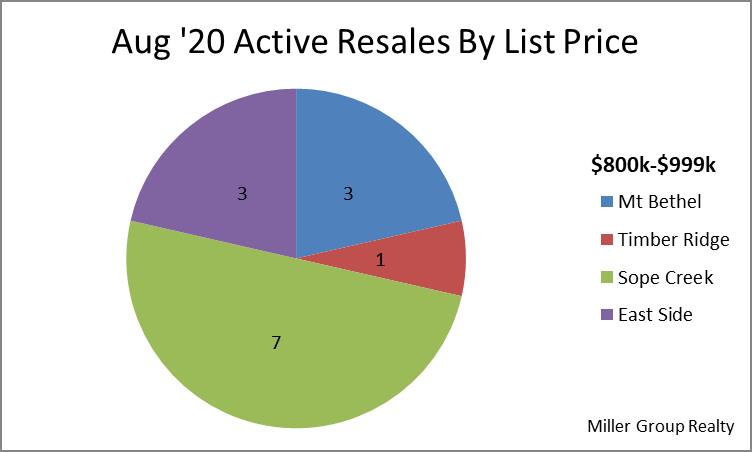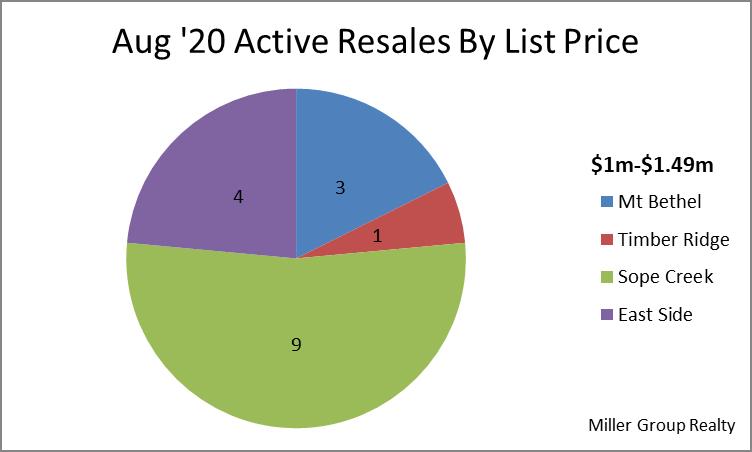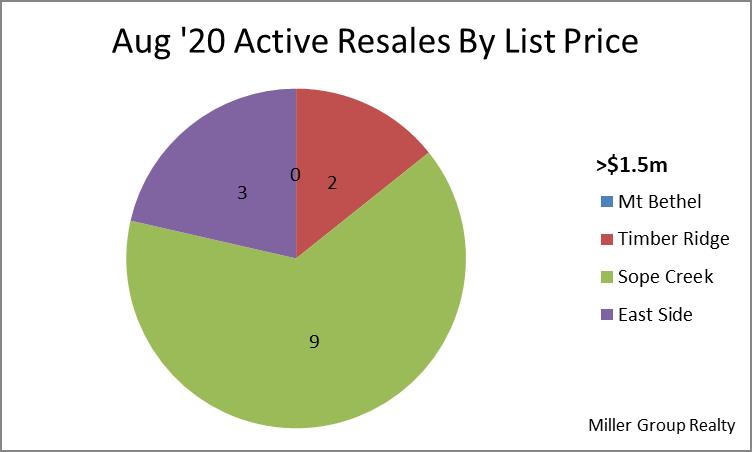 This map from the Cobb County School District website (District Attendance Zone and Other Maps) provides general guidance regarding school attendance zone boundaries.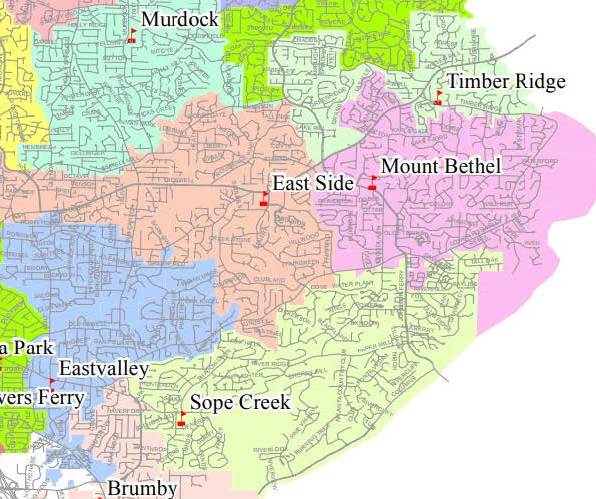 Per Cobb County School District (most recently updated March 2015), the following outlines the feeder pattern percentages.

Mount Bethel Elementary School
– 85% go to Dickerson Middle School
– 15% go to Dodgen Middle School

Timber Ridge Elementary School
– 30% go to Dickerson Middle School
– 70% go to Dodgen Middle School

Sope Creek Elementary School
– 71% go to Dickerson Middle
– 29% go to East Cobb Middle School

East Side Elementary School
– 72% go to Dodgen Middle School
– 28% go to Dickerson Middle School

Dickerson Middle School
– 100% go to Walton High School

Dodgen Middle School
– 67% go to Walton High School
– 33% go to Pope High School